Join Us
We are a small team working closely together to deliver amazing results for our clients. Some of the best things about working here are an industry-leading training program, hands on projects from the moment you arrive a clearly defined career path with your own personal development plan, and a unique chance to work with cutting-edge technologies.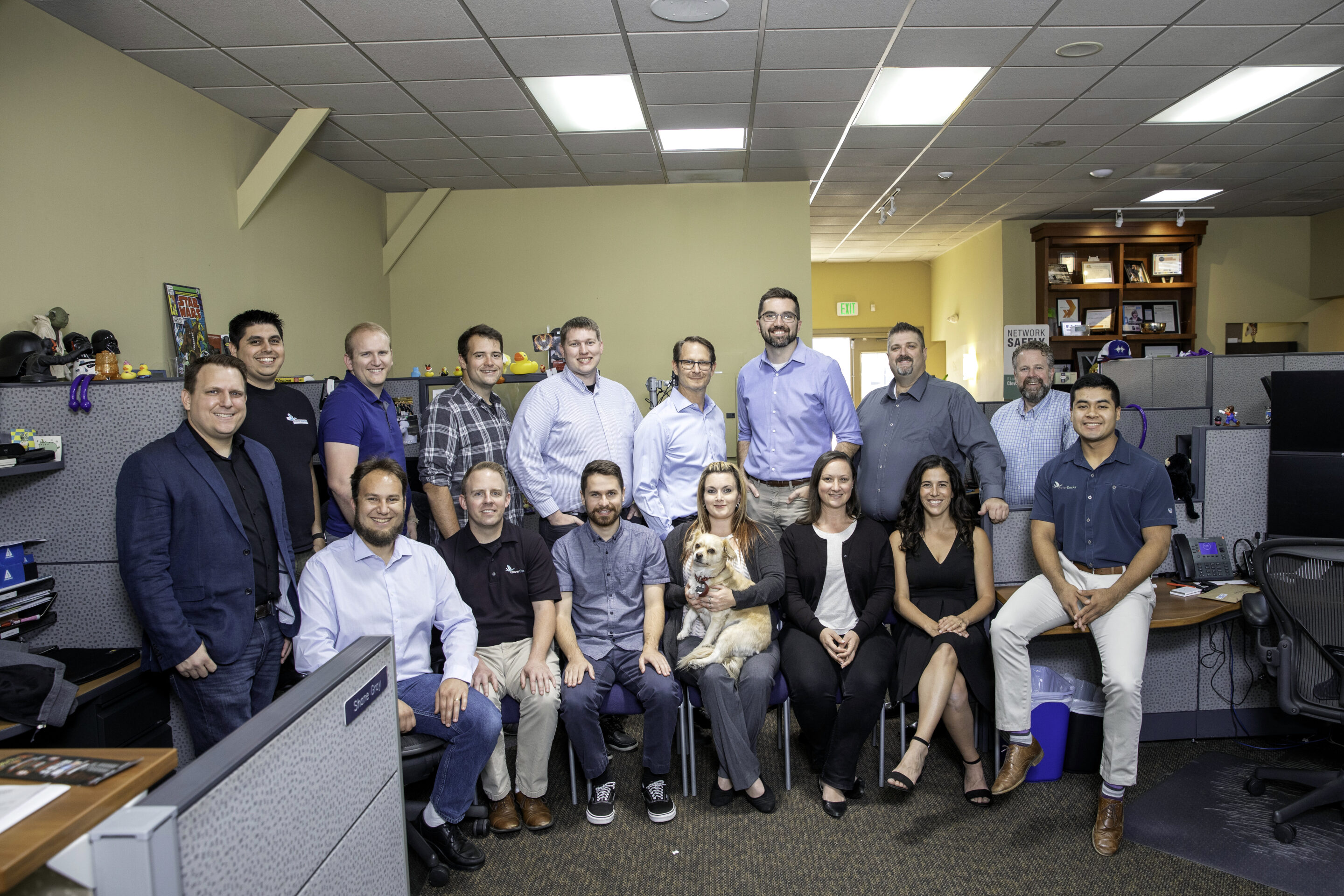 Company Culture
 At Clever Ducks, everyone's opinion truly matters. We have succeeded in creating a safe space, where people feel free to express themselves and their ideas – which is of incredible benefit to our clients and the company. That is pretty special..
---
You can teach someone technical skills, but you can't teach someone to care. Our team is made up of empathetic professionals who take the time to listen to the needs of the clients, collaborate and cooperate with vendors, and support fellow employees.
Professional Growth
Can I take another test this weekend?
---
At Clever Ducks, we offer resources for employees to continually grow as a professional and an individual. From reading material, to study groups, to taking certification exams; we make sure the opportunity to learn is always present and appealing.
Work/Life Balance
Clever Ducks provides a great environment for allowing individuals to grow. It's not required but strongly encouraged that you pursue professional development and even personal.
---
The Perks of Being a Duck
---
You'll Grow
We believe in a clearly defined career path with your own personal development plan and training budgets.
A Great Office
Natural daylight, plants, fresh fruit, walking distance to the best coffee shops downtown. We've got it all.
Good Benefits and Compensation
Generous paid vacation and solid insurance coverage provide important work-life balance and peace of mind.
Making a Difference
We create positive change not just for our customers but also for their customers.
Rewarding Challenges
We offer a  chance to work with cutting-edge technologies in projects that matter to customers you'll meet personally.
Work with a Team
You'll have our support but also enough direction to work independently.
No openings at this time. Be sure to check back soon.