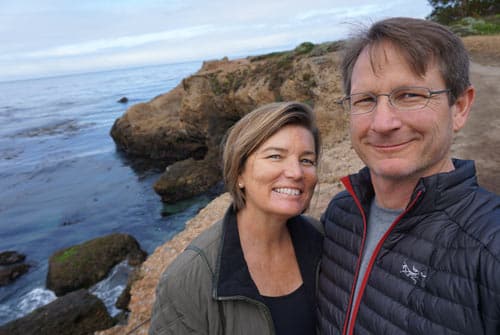 Peter and Amy founded Clever Ducks in 1992.
---
Peter can't resist the high adventure of rock climbing, cycling, sailing and backpacking trips with the kids.  His current favorite book (after the Bible) is "Thinking, Fast and Slow" by Daniel Kahneman. Amy has been a leader in business by serving in Rotary, the Downtown Association and the SLO Chamber of Commerce. She is currently board chair of CompTIA, the global IT trade association. They are proud to have grown an IT services company in their hometown of San Luis Obispo.
 Clever Ducks has 16 employees who service the computer consulting needs of the best small businesses on the Central Coast of California.
Steve Burnside
Director | Business Development
With a passion to help technology "make sense", Steve can often be found speaking at local community organizations and events. When not conquering the tech world, he enjoys spending time with his 2 boys and playing guitar and plotting for the next guitar acquisition.
Falkor
The Pup
Being the office dog is a tough job, but someone had to do it. Falkor is named for his doppelganger, the dragon in The NeverEnding Story. A rescue Tibetan Spaniel from SLO County Animal Services, he enjoys walks around downtown, back scratches from the team and greeting guests to the office.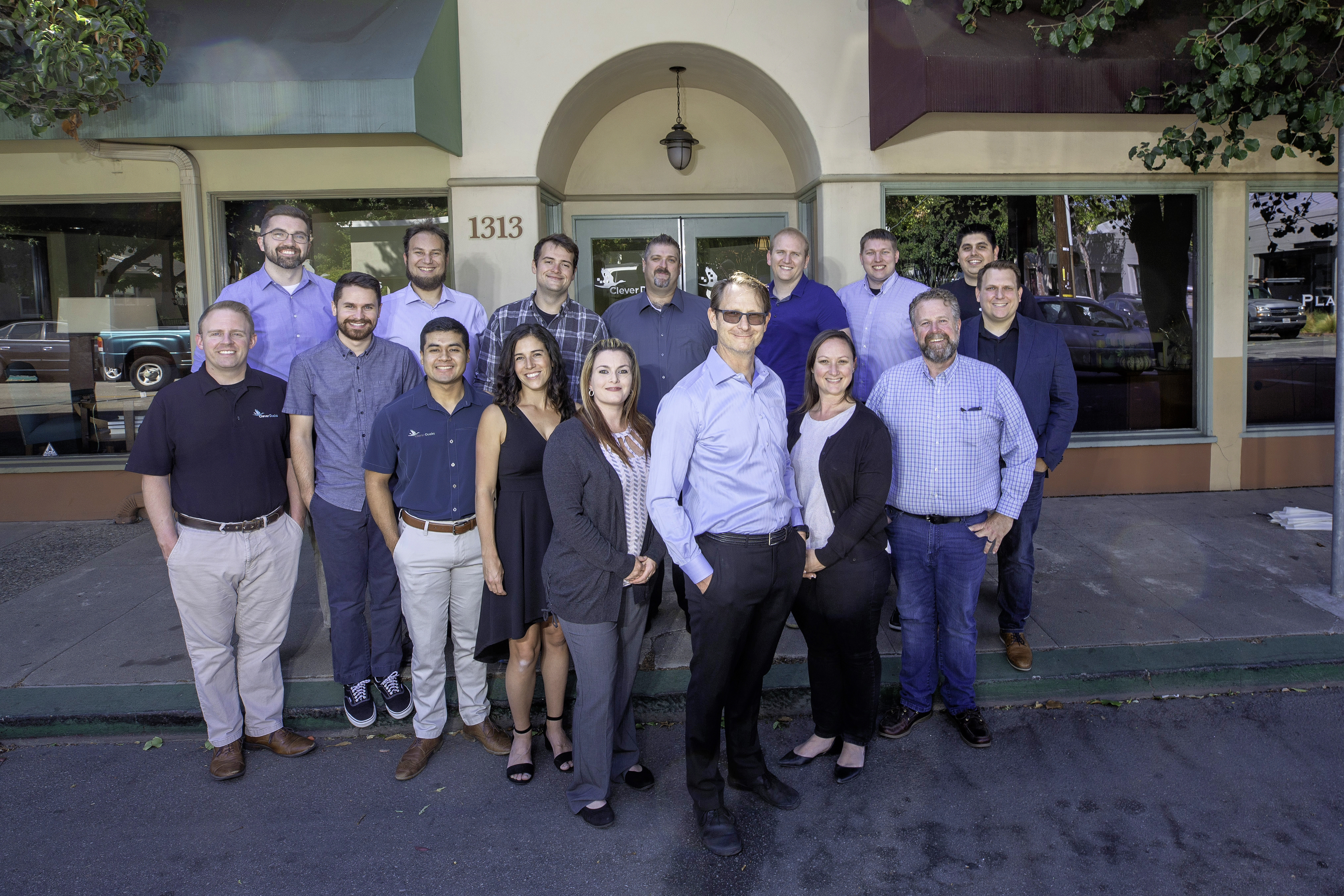 Our Team Works in Beautiful Downtown San Luis Obispo
---
Clever Ducks fly in formation. We work together with you to get further, faster. We use our experience and technical skills to give your business maximum efficiency.
Our Company Values
---
We exist to help people do their best work. And that means all people we touch: our clients, vendors, community and team.

Collaboration
We're stronger and faster together, so that's how we work. We're aligned through constant, respectful, honest and open communication.

Leadership
We lead. That gives us agility in decision making and execution—ensuring great outcomes.

Excellence
We are obsessed with excellence in integrity, process, judgment, learning and innovation. Excellence is a reward in itself!

Value
We are geared to drive value in our actions for our clients, vendors and community.

Enjoyment
We build others up, according to their needs, and have fun at work while being productive.

Results
We are passionate about delivering results that provide a competitive advantage for our customers.
Find Out Your Best Option!
Let's talk.  If we're not the best fit, we'll refer you to someone who is.