Employment Opportunity: Service Manager
Is this you?
Good morning, happy Friday!  What a week we had . . . Monday started like, well, a Monday.  Over the weekend a storm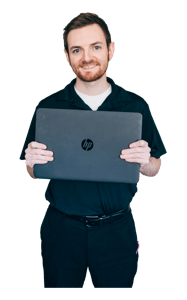 knocked out power and internet to several clients so there was a bit of a scramble making sure systems were back online or workarounds were in place.  Making things a bit spicier, it was GoLive for a new CRM for client, so a few team members we already onsite making sure everything goes smoothly.  You really did a nice job keeping the team focused, bringing in folks from the Account Management team to help with communications and vendor management.  At lunch you had pizza brought in to celebrate the team for pulling together.
Tuesday was all about the team.  You had your 1-2-1's with your direct reports (five).  These are more than check-ins.  Each team member's growth plan is supported here, along with problem solving and exploring  new ways of doing things.   Isn't it curious how the busier we are, the more important these huddles are at keeping your team aligned?
Wednesday during the morning All-Tech Standup it became clear a project was stuck.  You took the discussion offline, looping in another Net Admin and the Director of Business Development.    You knew the answer was in the already room when you walked in.    It's not your job to know everything, who does?  Rather you're great at asking questions, helping folks connect the dots.  Before long, getting more and more excited, your team had a clever fix that made the project unexpectedly better.
Thursday you showed off a new BrightGauge dashboard you created at our weekly management meeting.   The other managers love how your dashboard gave us some new visibility in an area we were struggling.   The best part is we could see where we could shift the focus a bit, getting better, faster (easier) results.  Nice job!
Today is packed.   You're getting a new project coordinated, making an adjustment to the production schedule (we really work hard to protect the team's work-life balance, limiting overtime) and interviewing a 2nd round candidate for the helpdesk.  You have a few tickets to follow-up on–yep, you work some tickets too, you're 
not gonna let the techs have all the fun!  Oh, and you've got your 1-2-1 meeting with me.  We both get so much out of these meetings, but today is special, you've got a really cool automation idea you can't wait to tell me….
Are you ready?
You have excellent communication skills–written and verbal, are an effective team leader and get excited solving problems. A background in customer service can't  hurt.  You're a whiz with logistics, scheduling, finding ways to marshal your resources to win the day.
You report to: Me, Peter Kardel, the CEO.
Your new office!
Clever Ducks is located in scenic downtown San Luis Obispo, California.  We are a block away from 60+ restaurants, cafes & pubs, not to mention Farmer's Market.  You'll be working in a new, open, collaborative space that is filled with natural daylight from windows and solar tubes.  Of course we have a Sonos and Nespresso machine.
Your duties:
Process Management
Oversee the Navigation process to ensure full utilization and timeliness of resources
Ensure timely action taken on alerts
Design and maintain process documentation
Oversee automation, BDR, Patch Management, AV, & Monitoring
Clients are properly, completely and consistently backed up
Coordination
Effectively work with CSM team to deliver our BHAG for clients
Manage On-call Rotation
Swift outage intervention:  rally resources and smarts for resolution
Coordinate next actions as needed for PRO Lead Tech
Ensure client communication is effective and timely
Cost Control
Manage Overtime of All techs
Remove roadblocks, resources and guard efficiency of Service Team
Optimization:  review, recommend, take action
Protect Clever Ducks' resources
Team Leadership
Build and maintain effective relationships with the team
Develop existing & future managers
Drive team development through encouragement & accountability to growth plans
Drive team member potential and address performance issues through coaching
Lead Stand-ups, ensuring they are focused, results oriented

and valuable                               

Drive Clever Ducks Core Values, through active leadership and leading by example
Clockwork 1-2-1's, managing techs' growth, engagement and performance
Be available after-hours

in the event the On-call Tech need help in an emergency                               
Project Management
Schedule Projects for cost effective and timely delivery
Manage Projects for On Time Close
Manage Projects for On Budget Completion
Qualifications
Associate or Bachelor's degree desired
Technical Certifications (A+, NET+, Server+, Security+, ITIL, MCSA, MCSE, etc.)
Four years of IT or related experience
Two years of management experience
Personality traits desired
Professional, trustworthy, productive, fun, humble, systematic, organized, conscientious, polite, team player, reliable, multi-tasking, flexible, reassuring & confident with clients, patient and proactive
Job parameters
Full-time position, 8-5 core hours, flex time around those core hours
Must have valid CA driver's license & reliable vehicle
85% onsite; 15% around SLO county (mileage reimbursed)
Able to lift 250 pounds (just kidding)
Company utility bike use is optional but encouraged
Complete benefits package, paid time off (three weeks starting) and competitive hourly wage position
About Clever Ducks
We can be your complete IT department for less than the cost of a part time employee.  We eliminate IT-related obstacles because when your IT works, you work less.  You focus on growing your business; we'll develop & execute your IT plan, manage the technology and support your team.
Clever Ducks is conveniently located at 1313 Broad Street in San Luis Obispo, CA.
For more information, please visit our web site at www.cleverducks.com or check us out on Facebook https://www.facebook.com/cleverducks
To apply for this position email [email protected]  include a PDF of your resume, as well as a short PDF cover letter explaining two things: why you're amazing and why you're the ideal candidate for this job.